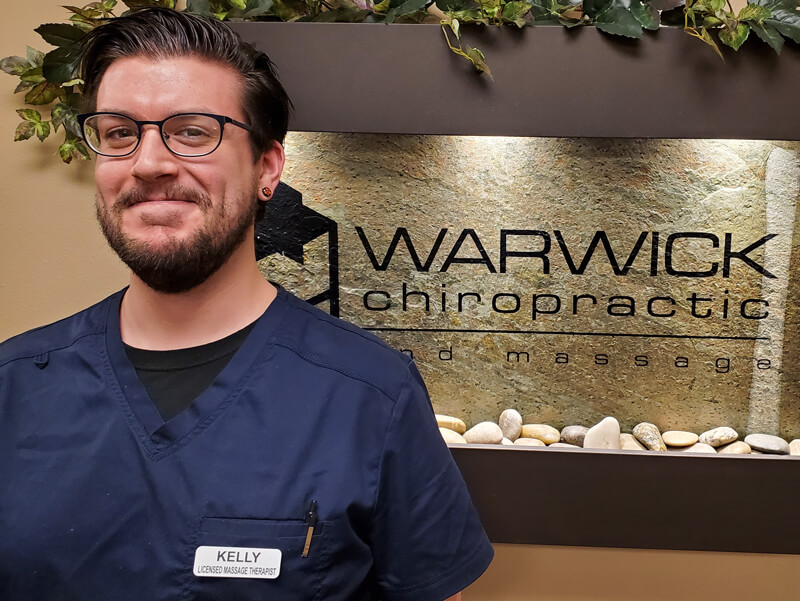 Massage Therapist Kelly McKeon, LMT
Kelly McKeon, LMT knew from a young age that massage therapy could make a difference in people's lives. Growing up, his parents would come home from work and complain about their feet being sore and tired. Kelly would offer to work on them, and after seeing the relief in their expressions left a lasting impression of the importance of taking care of one's body. Going forward in life, Kelly knew that the healthcare field was the place for him, and combined with a desire to work with his hands, massage therapy was a perfect fit.
Kelly is excellent at deep tissue treatment massage, but he also has a strong following of older clients who love his calm energy and ability to adapt his massage pressure to anyone's preference. He is committed to providing healing treatment massages, and Kelly loves to see each patient's progress as they get out of pain and improve their health.
Modalities:
Modalities: Swedish, Relaxation, Deep Tissue, Sports, Myofascial Release, Cupping, Migraine and Headache relief.
Kelly is a preferred provider for Auto Accidents (PIP and Third Party), as well as Work Comp (WA State Labor & Industries – L&I and self insured L&I).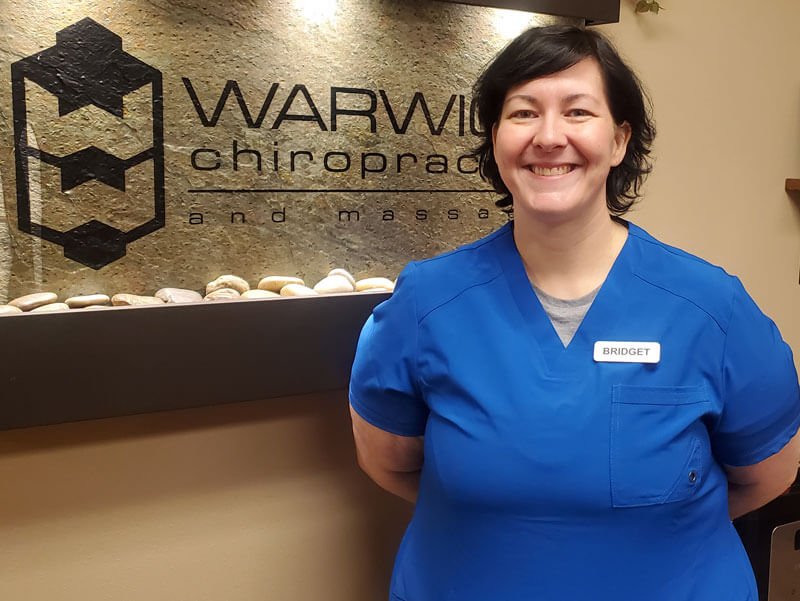 Massage Therapist Bridget Mixon, LMT
Bridget Mixon has been a LMT for 5 years and first fell in love with massage and helping people recover from injuries when she herself was injured from a work place accident.
She had done an extensive amount of physical therapy and nothing was helping her injury get better until her friend who was a LMT, suggested she try massage.
Desperate, Bridget got a massage from her friend and all her pain was gone it was the only thing that worked! With an extensive background in customer service, Bridget wanted to help people but in a more meaningful way and felt Massage Therapy was a great way to help others, like her friend helped her give her quality of life back.
Bridget has been working primarily in the medical massage field during her 5-year career. There is no greater reward for Bridget to see a patient get their quality of life back after an injury.
Modalities:
She specializes in deep tissue, myofascial release, trigger point therapy, pin and stretch techniques, treating L&I (work place injury), Motor Vehicle Accident patients, and whiplash.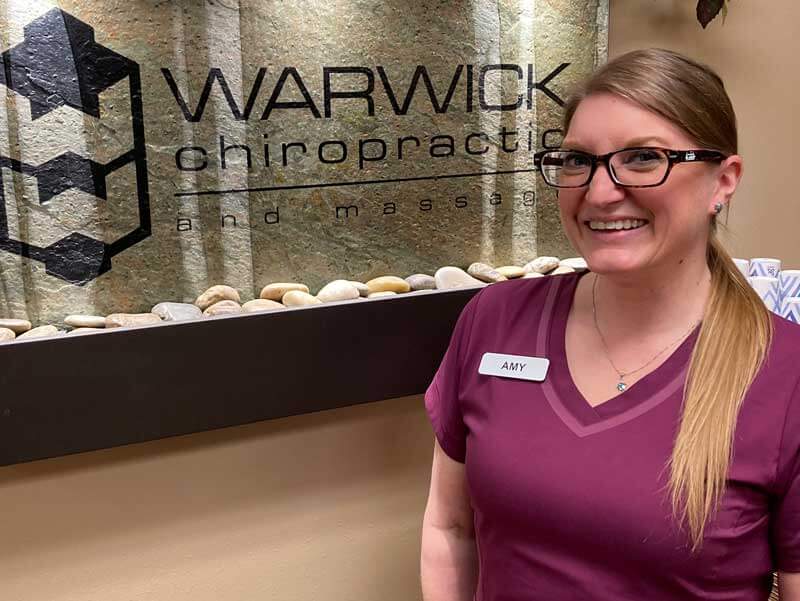 Massage Therapist Amy Andrews, LMT
Resilience is a word that resonates deeply with Amy. Psychologists define resilience as the process of adapting well in the face of adversity, trauma, tragedy or sources of stress. No stranger to the struggles of life, including her own PTSD and fibromyalgia, Amy has developed a profound connection with massage and its ability to transform a body's pain and suffering to health and peace.
Amy's friendly, helpful personality and her desire to improve the quality of life in others made massage therapy a great career choice. She looks forward to applying her skills and joining your journey of increased wellness and comfort.
Modalities:
Relaxation, Swedish, MFR (Myofascial Release), pin and stretch techniques, PNF (Proprioceptive Neuromuscular Facilitation), trigger point therapy and continually learning more.