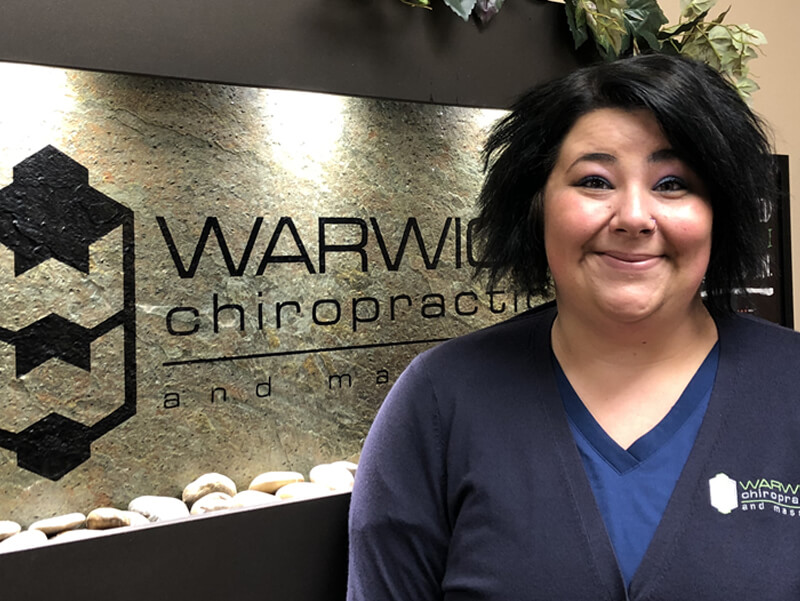 Massage Therapist Marisa Rivera, LMT
Marisa Rivera, LMT fell in love with massage when she was only twelve years old. Her mom, who was going to nursing school, was massaging her own neck one sunny summer afternoon in their living room. Marisa was on her way out to play, but she saw her mom struggling and said "Mom, I don't know if I'll be any good at it but I can rub your shoulders for you if you want me to". Her mom was so excited, and she said the massage Marisa gave her felt AMAZING. A few days later, mom was bragging to the church ladies about Marisa's strong hands and someone said the magic words "Massage Therapist". From then on no career teacher in high school who insisted she needed a plan B, no adult who told her it wasn't the best choice, absolutely nothing could deter Marisa from her new addiction.
Marisa has focused her career on helping people who suffer from chronic headaches and migraines. She wants to help folks remember that their bodies were not designed to be in constant pain and there is still hope even when they are feeling hopeless. Marisa loves the feeling of muscles melting in her hands like butter and knots breaking up. She hopes that she can impact as many lives as possible and help individuals rediscover what it's like to have a life free of pain.
Modalities:
Swedish, Deep Tissue, Trigger Point, Myofascial Release, Relaxation, Pregnancy (after 1st trimester), Sports, PTSD, Veterans, Military, Depression/Anxiety, Reflexology, Advanced techniques for upper body deep tissue, migraine and headache control.
Marisa is a preferred provider for Auto Accidents (PIP and Third Party), as well as Work Comp (WA State Labor & Industries – L&I and self insured L&I).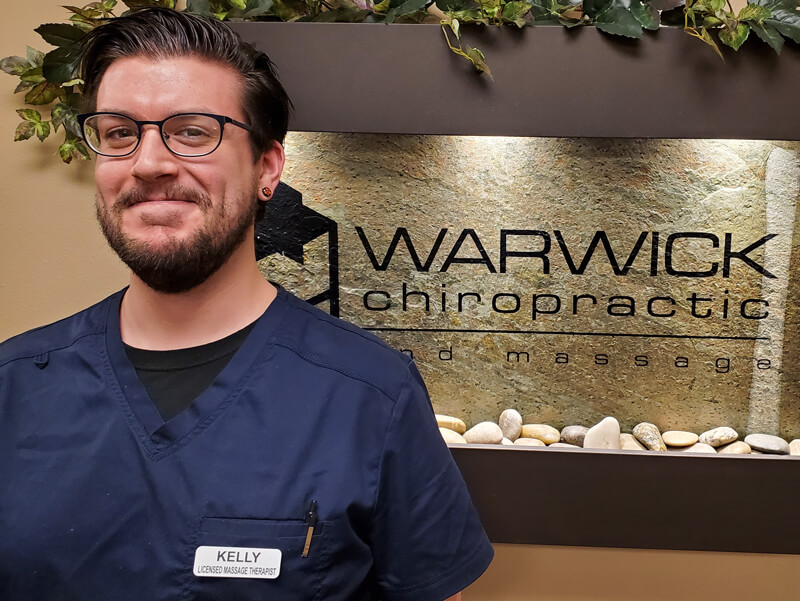 Massage Therapist Kelly McKeon, LMT
Kelly McKeon, LMT knew from a young age that massage therapy could make a difference in people's lives. Growing up, his parents would come home from work and complain about their feet being sore and tired. Kelly would offer to work on them, and after seeing the relief in their expressions left a lasting impression of the importance of taking care of one's body. Going forward in life, Kelly knew that the healthcare field was the place for him, and combined with a desire to work with his hands, massage therapy was a perfect fit.
Kelly is excellent at deep tissue treatment massage, but he also has a strong following of older clients who love his calm energy and ability to adapt his massage pressure to anyone's preference. He is committed to providing healing treatment massages, and Kelly loves to see each patient's progress as they get out of pain and improve their health.
Modalities:
Modalities: Swedish, Relaxation, Deep Tissue, Sports, Myofascial Release, Cupping, Migraine and Headache relief.
Kelly is a preferred provider for Auto Accidents (PIP and Third Party), as well as Work Comp (WA State Labor & Industries – L&I and self insured L&I).